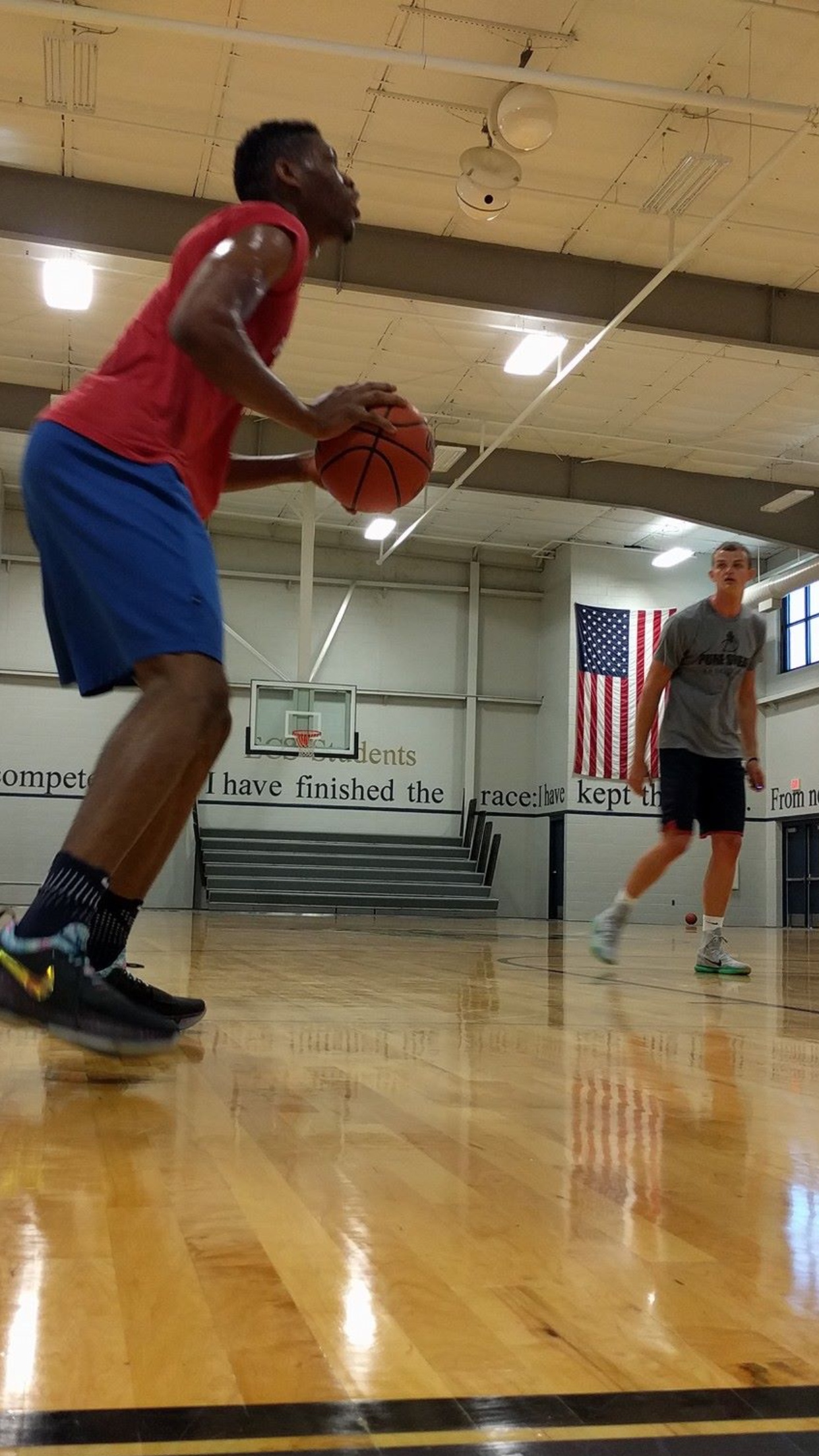 In this episode we meet Brandon Heyen, who, after finishing a college career at Illinois
Wesleyan, decided to go into the world of becoming a skills trainer for up and coming basketball
hopefuls. To get there, he tapped into the successful Pure Sweat franchise run by Drew
Hanlen, who trains a number of current NBA players. In recent years, both parents and players
have been searching out "personal trainers" (Brandon hates that term) in hopes of improving
skills with the hopes of possibly getting a college scholarship. Brandon is a successful new face
in this arena and has Francis Okoro (Normal West- #1 recruit in Illinois and 2019 ESPN 60 recruit) and
Anaya Peoples (Danville Schlarman- Notre Dame signee) as clients. Pretty impressive!
In the first part he talks about his start in training and discusses its worth. He sees basketball as a
dynamic, ever-changing game, and his methods adapt to this. He doesn't focus solely on cone
drills; he would rather avoid the "gimmicky" stuff and concentrate on his player's ability to make
decisions and reads vs defense. Sometimes this defense is his "dummy" defense while other
times it involves their training partners. Either way, it is a more realistic approach. Brandon also
goes on about the ability to read and adapt rather than playing with "predetermined" moves
(still favors 3 dribble attacks).
In the middle segment we discuss the great basketball teacher Kevin Eastman (Boston Celtics)
and his "Theory of Twos". This is a crucial component to Brandon's training. He also talks
about the value of watching video (like John Gruden) in order to more easily tailor his training
to his client's style. We finish with Kobe Bryant and his "next level" vision when playing.
The last section looks at shooting and scoring. We look at the value of playing with a strong
foot and the ways to create space. Brandon believes that a player needs a "go to" move and a
counter to be effective. His discussion on shooting and why it is important to teach it early is a
point we definitely agreed upon. He focuses on 3 key mechanics and thanks his old high school
coach Scot Vogel (Paxton-Buckley- Loda) and Ron Felling (Indiana/Lawrenceville) in their
helping develop his shot. Finally, we hear about Drew Hanlen's SWOT (Strength, Weakness,
Opportunity, and Threat) analysis and also making sure that what he teaches fits in with style of
his player's team's style. It is good. So sit back and grab a listen. I loved getting a chance to
talk theory about player improvement and I wish we could have gone on for hours. Maybe
another segment????
Thanks to Audio Out Studios (Peru, IL) (www.audioout.org)
GUESTS: Brandon Heyen
HOSTED BY: Scott Olson
CONTACT: lessonsfromthearena21@gmail.com or jscottolson21@gmail.com